Driving to North in Big Island of Hawaii, now I am at Waipio valley. This is a very sacred place for native Hawaiian. I walked all the way down and up again on a very very steep path.
Very big leaves ! It was a magical adventure at the Big Island of Hawaii ! People are very warm-hearted.
Now ready to go back to Kauai !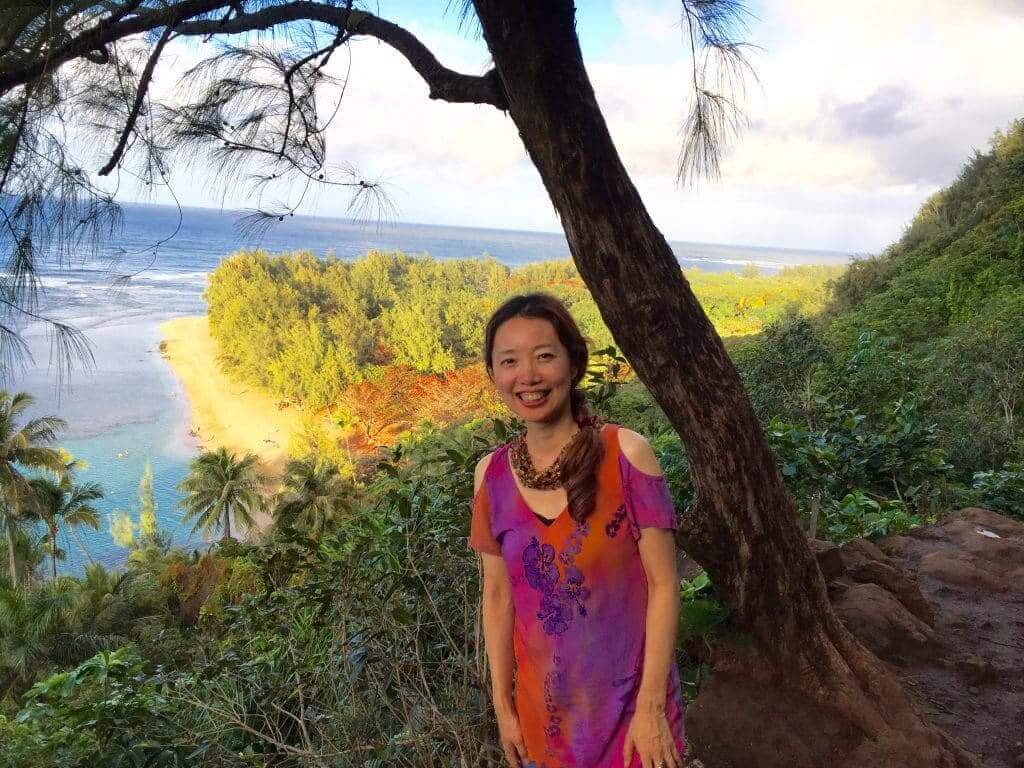 Happy to be back to Kauai ! Most ancient island of all the Hawaiian islands…
At my favorite shop "Earth & Sea Gallery" in Kapaa. You can find many nice arts by local artists here.
I took photos during good weather. But in Kauai there's so much rain as this island has even wettest spot on this planet. Weather is changing so much within a day ! So it really reminds me of the importance of "Seize the moment! Do it NOW !!!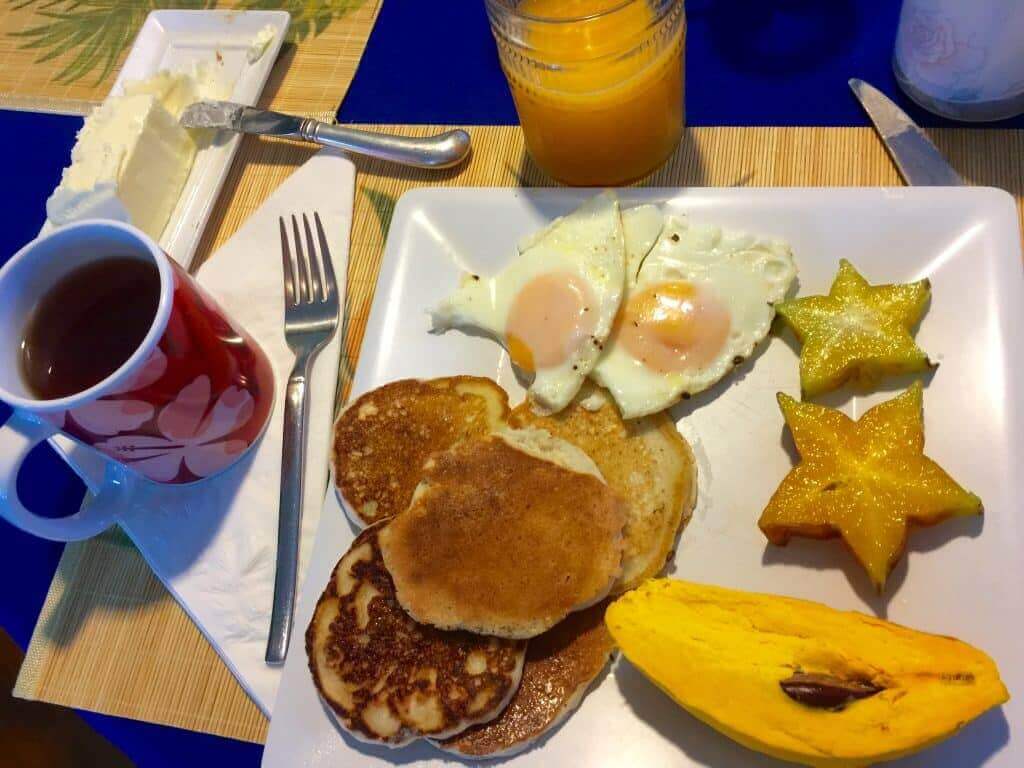 Happy breakfast at my friends place ! Tropical fruits are special to me though it is normal here ! Egg fruits & Star fruits….
At the last evening, I enjoyed BIG Hula pie at restaurant Dukes with lovely friends I met in Kauai ! One month has passed so quickly….
I am looking forward to the day to go back to Hawaii !!!
Love & Miracles
Sahaja