My journey is getting close to an end. And the last few days I spent West Bank,Palestine. It was such a miracle the owner guided me with his car inside Palestine. With this miracle support, I could look around and see Palestine area. At Hebron, one of the holiest places both for Jew & Islam, there is the tomb of Abraham. I met sweet Palestinian girls ! Wonderful to talk & connect with them !!! Girls talk is universal everywhere!
Cave of Machpelah. There are is the tomb of Abraham, Isaak and Jacov and their wives.
I have stayed with a wonderful Palestinean family, who owns a B&B. They made such a tasty breakfast and dinner for me. Photo is the breakfast.
Camel on the way to Jericho. Jerico is the lowest ( 260m befow sea level ! ) and oldest (more than 10000 years !) city in the world.
"Mount of Temptation". I went up by cable car.
Hisham`s Palace. Early Islamic archaeological site.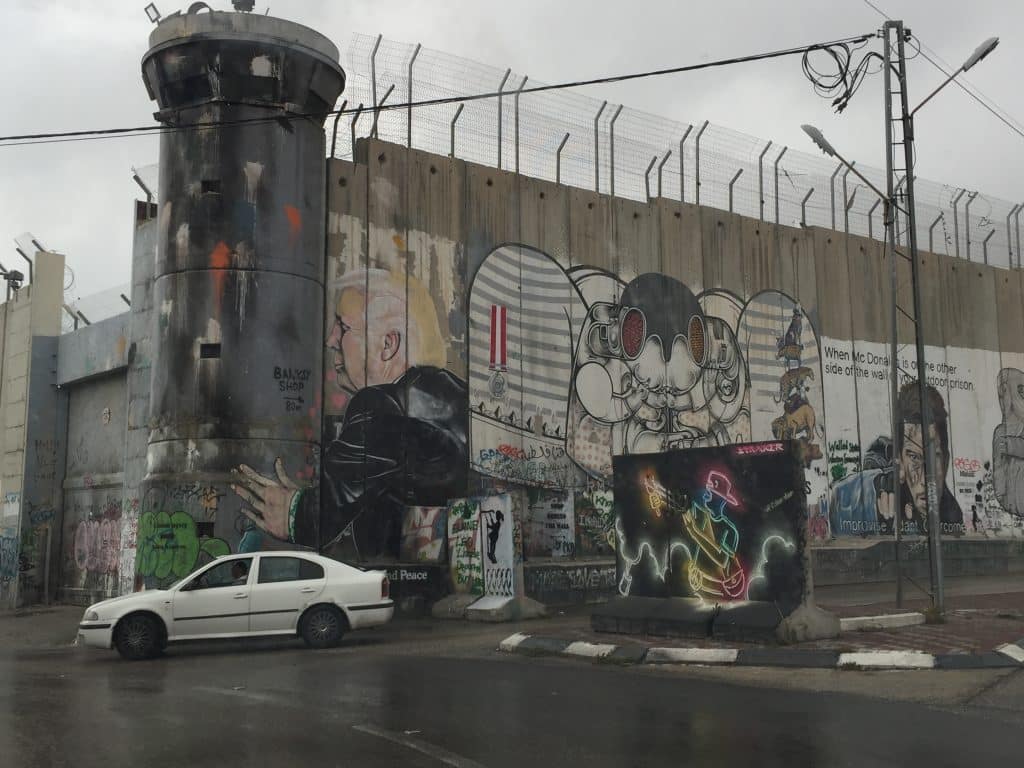 Wall built by Israel. It was sometimes painful but good to know the reality of Palestinian people and their life.
Bethlehem, a very hilly place. It was an amazing Miracle that I could visit both Israel & Palestine ( west bank ) and to experience we humans are so much the same. I met such a warm-hearted beautiful people, both Israel & Palestine, and travellers all around the world ! Looking forward to visit this Holy Land again soon !
Love & Miracles
Sahaja