Happy to visit Venasque, this small village is considered as one of the most beautiful villages in France!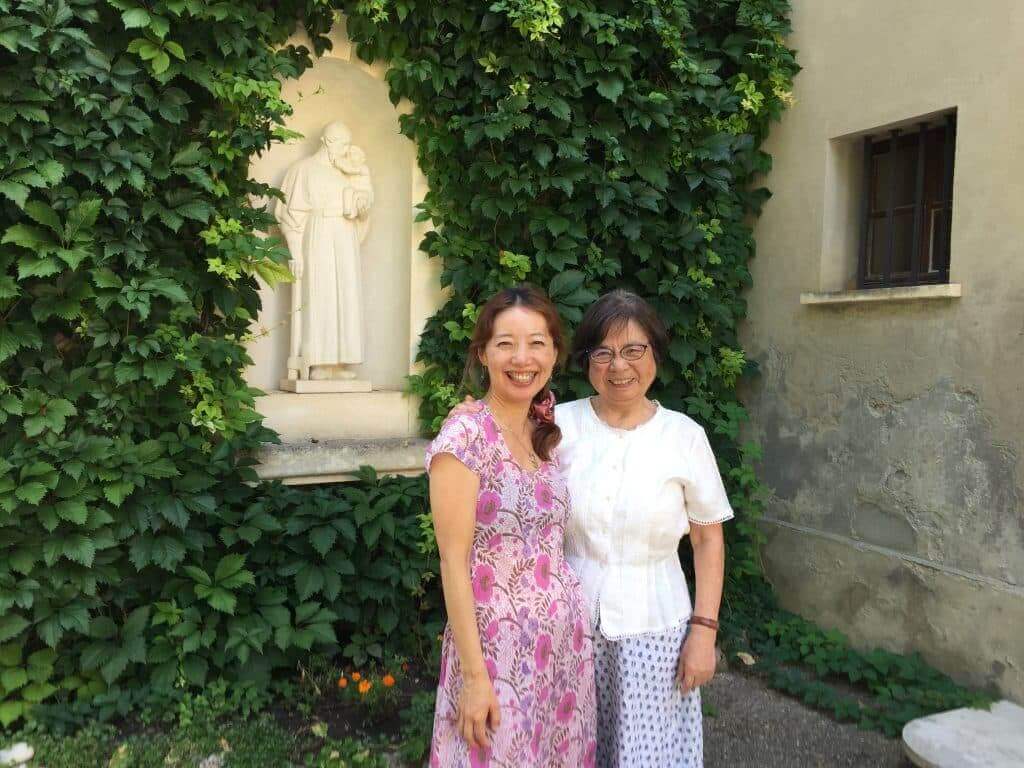 I visited here my teacher at Notre Dame de Vie (Our Lady of Life). She is a very warm-hearted, inspiring teacher who I study in Tokyo. I had such a great time speaking in Japanese !!!
Notre Dame de Venasque. This has been a pilgrimage place since the 7th century.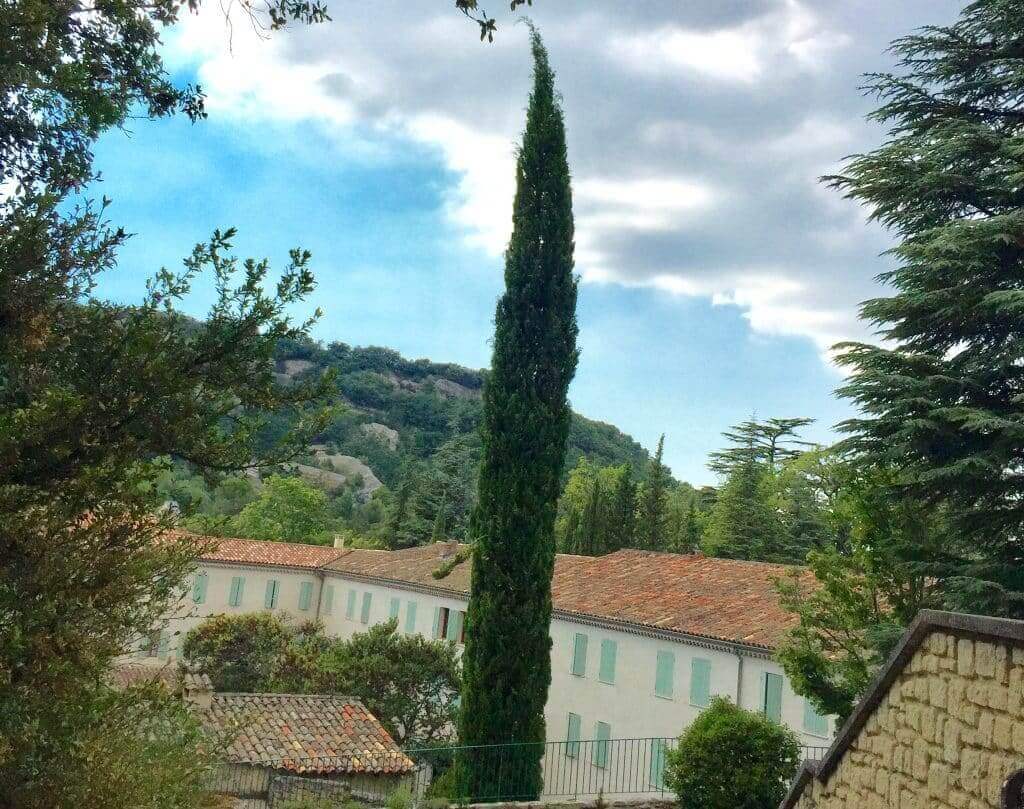 Cypress Trees in Provence
Beautiful view from village ! Now my trip continues to Massif Central, mountain area.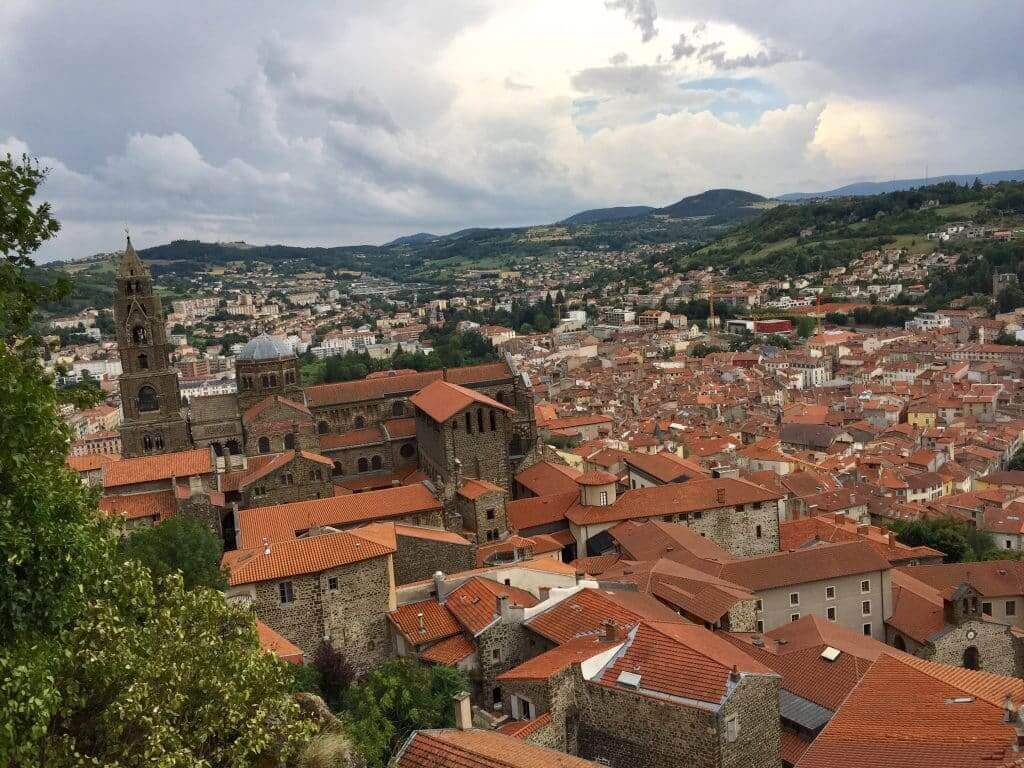 6 hours driving mountains after mountains, I was surprised that France has so many mountains like Japan ! Now arrived in Le Puy-en-Velay.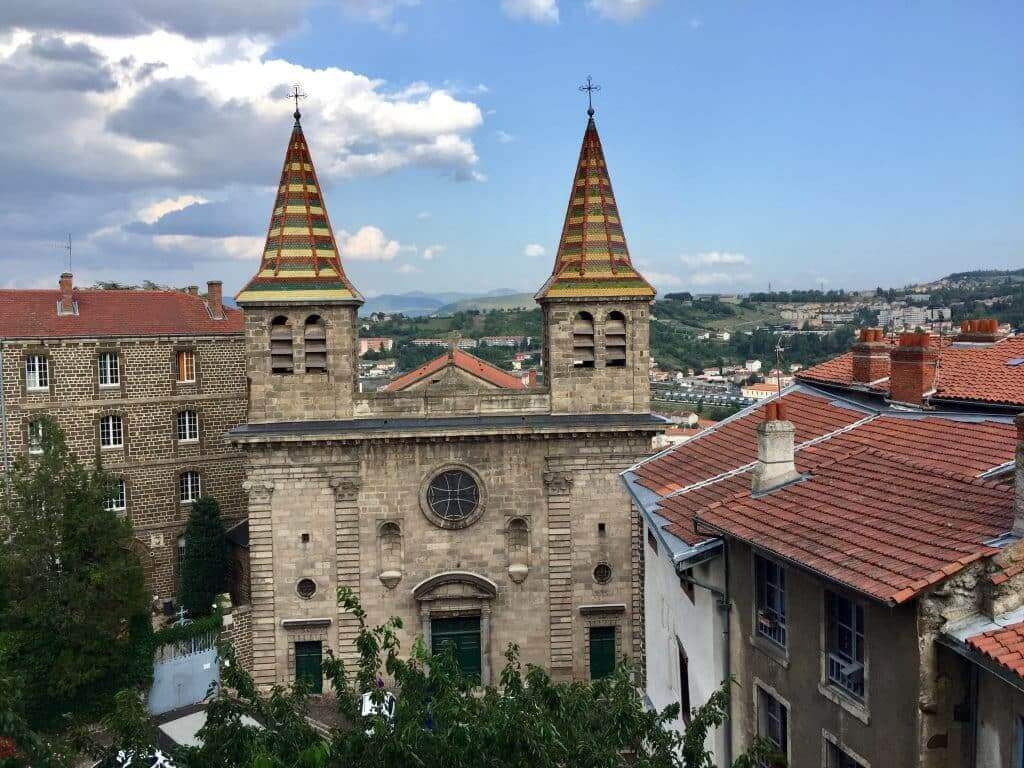 Le Puy-en-Velay is one of the starting points of Camino de Santiago in Spain. It is 1500 km from here.
I saw many pilgrims.
Famous Black madonna at Cathédrale Notre Dame du Puy.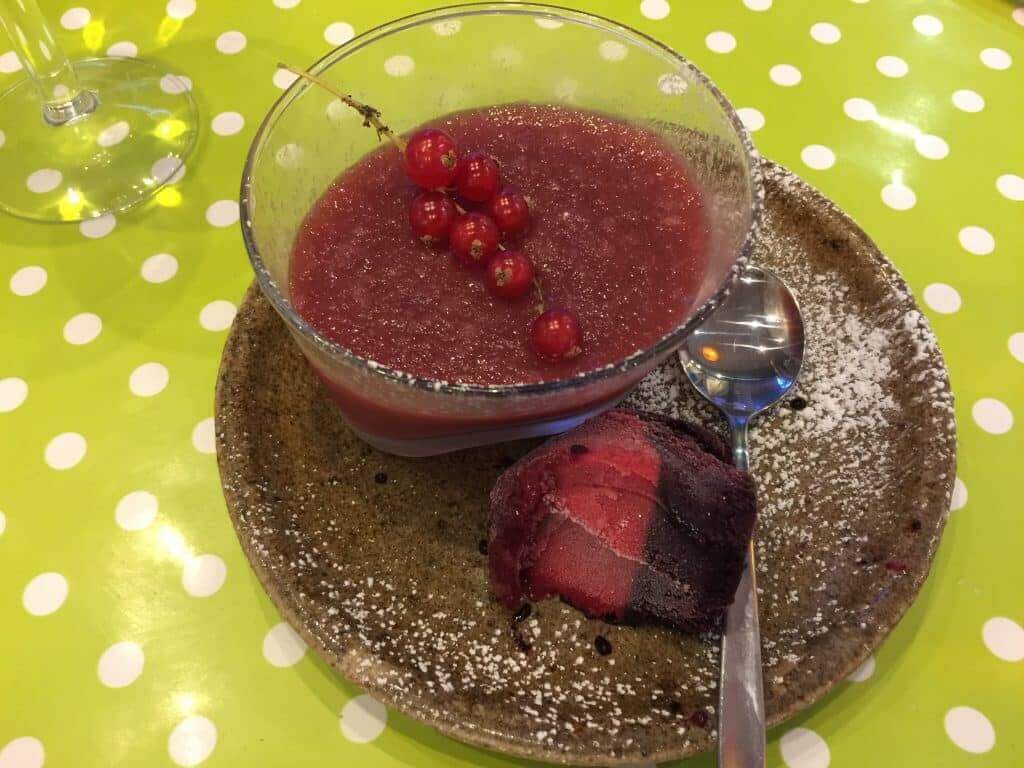 When I arrived at a very special B&B which was next to the Cathedrale and the monestary of the middle ages, the owner told me there were 2 BIO ( organic ) restaurants in this town. I went to the one a woman was doing by herself. It is always so nice to connect with BIO minded people ! I had a very nice dinner and a dessert which healed my tiredness from driving ! Tomorrow no drive ! Enjoying this place by foot !!!
My trip continues back to Bourgogne !