Happy to visit my favorite Angel ( and much more ! ) Artist Geertje at Groningen Netherlands.
Center of Groningen.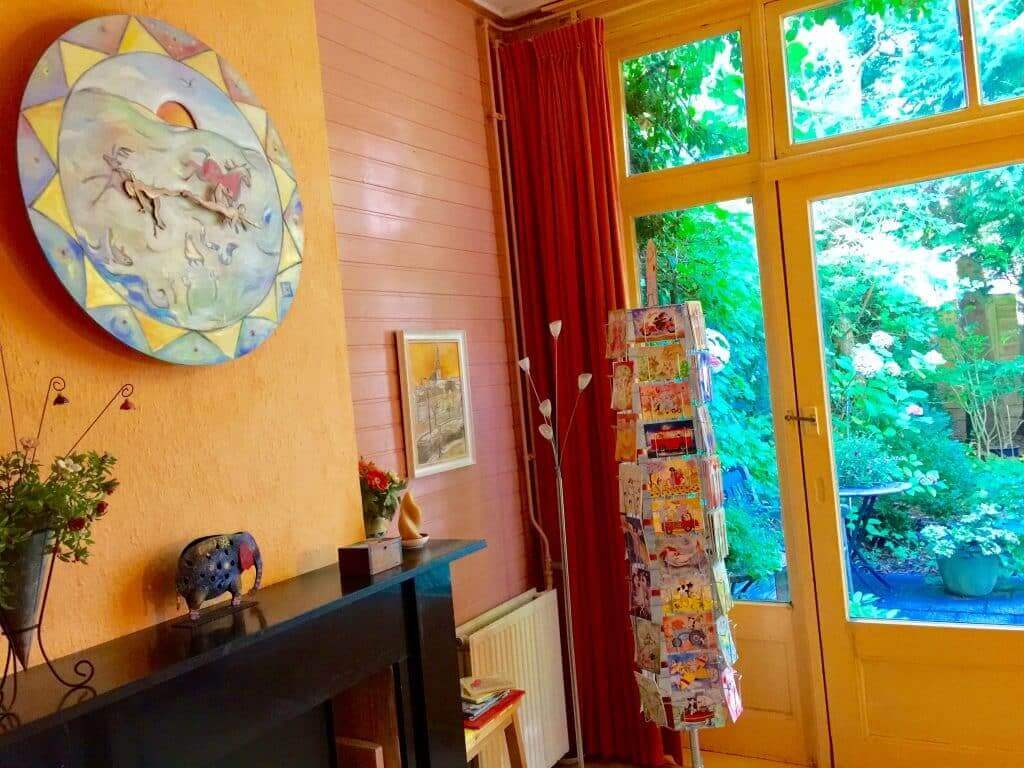 She has a very nice B&B at her garden. So nice to surrounded by her magical art work ! ( Her web-site click here
Happy feeling to see her paintings !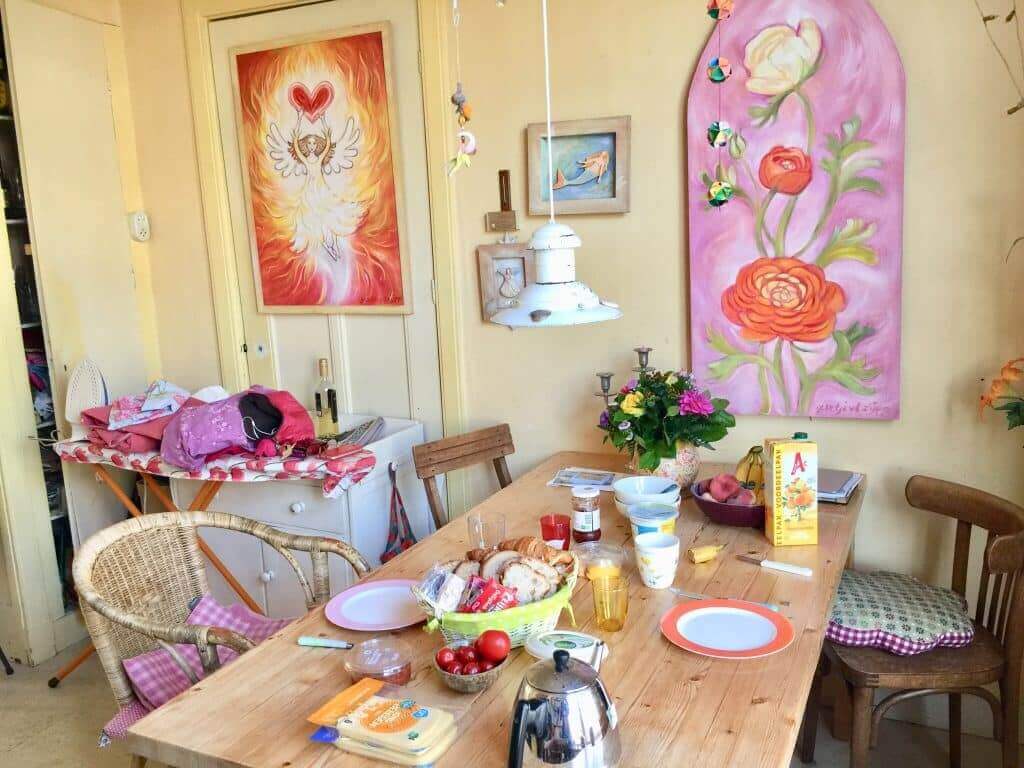 Breakfast at her house.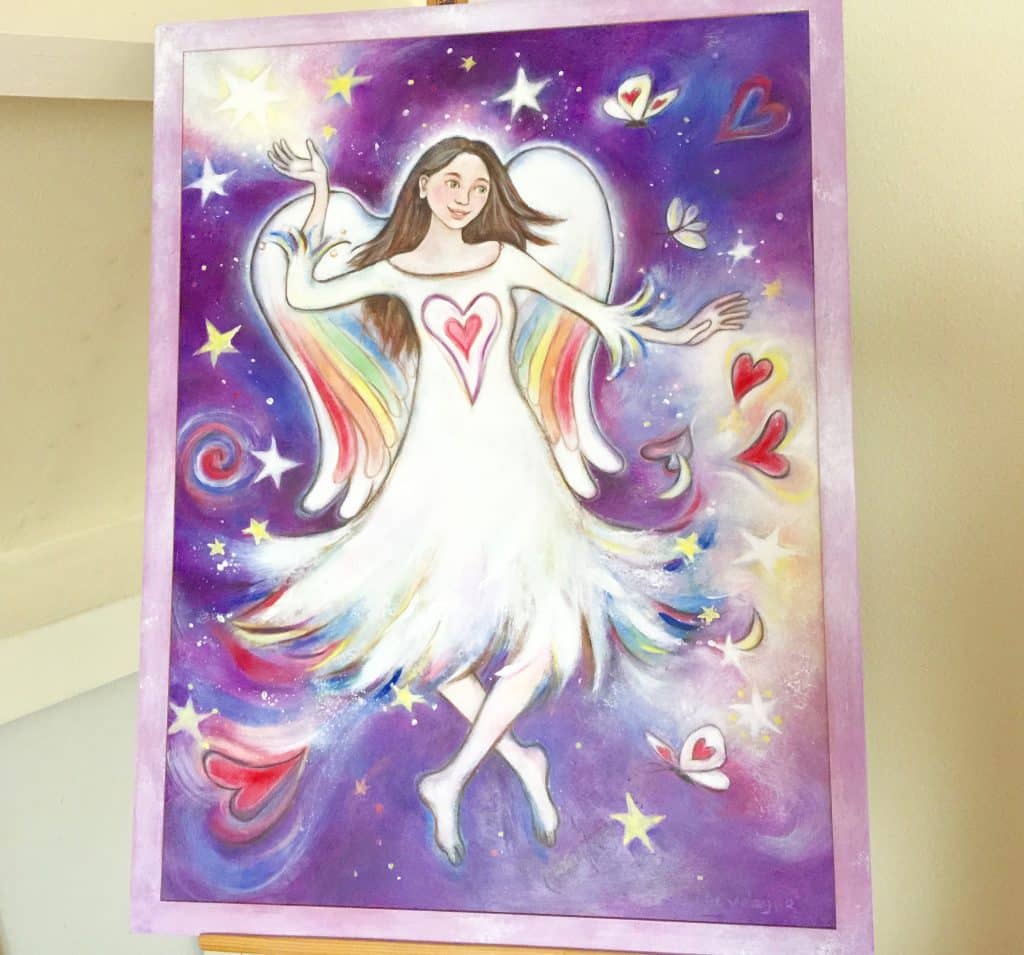 She also painted Dance Miracle Angel before. The original painting is in my room in Holland and I like her so much with beautiful Miracle energy !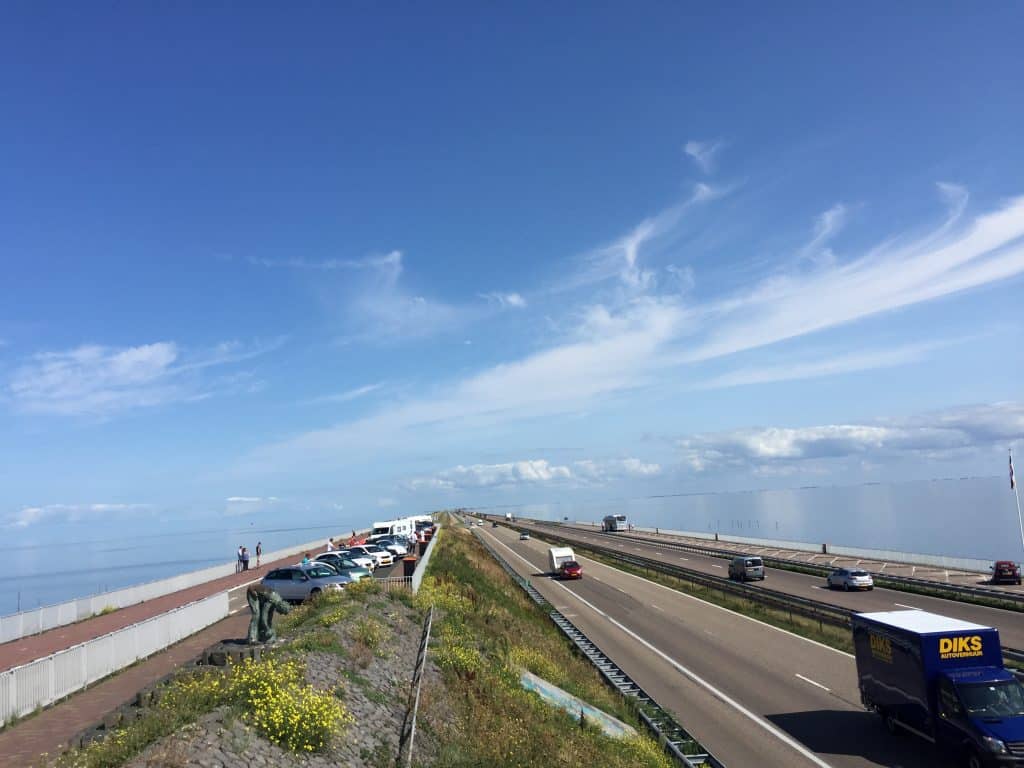 On the way to Groningen I passed the Afsluitdijk between the Waddenzee and IJsselmeer, which is 32 km long.
Beautiful IJsselmeer ! I am very happy to meet her and her Art work ! Looking forward to visit her in Groningen again soon !
♡her website click here♡
Love & Miracles
Sahaja