I climbed to the top of Mountain called Sleeping Giant ( Nounou ), a sacred mountain for Hawaiians.
Great view !!!
Beautiful church at Hanalei. It was not possible to go further because of heavy (1.2 m in 24 hours !) rain and a storm, first time in history, which destroyed a road.
Beautiful Hanalei Bay.
I visited Poipu. When I parked my car at Hyatt hotel resort, I thought I found golf balls. But they were not balls but eggs of wild chickens !!!
Tortoise !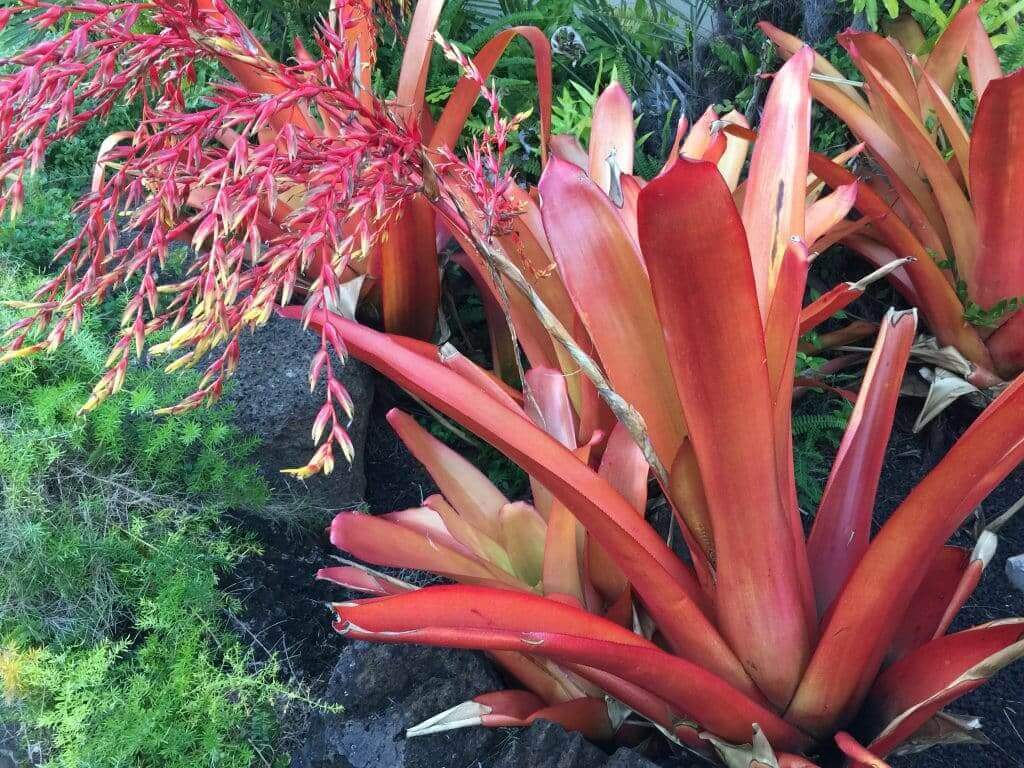 Powerful plants !!!
Sunset !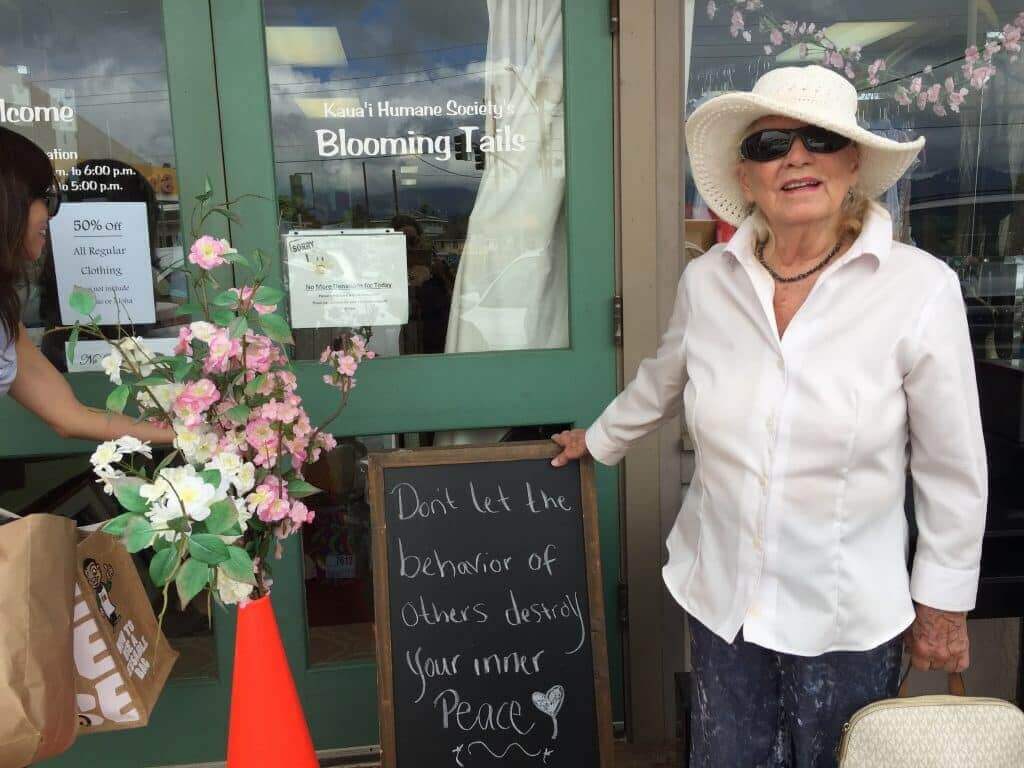 I went shopping with my dear friend Elaine. In front of a second hand shop" Blooming Tail" it saids " 「Don`t let the behaviour of others destroy your inner peace !" Yes indeed !!!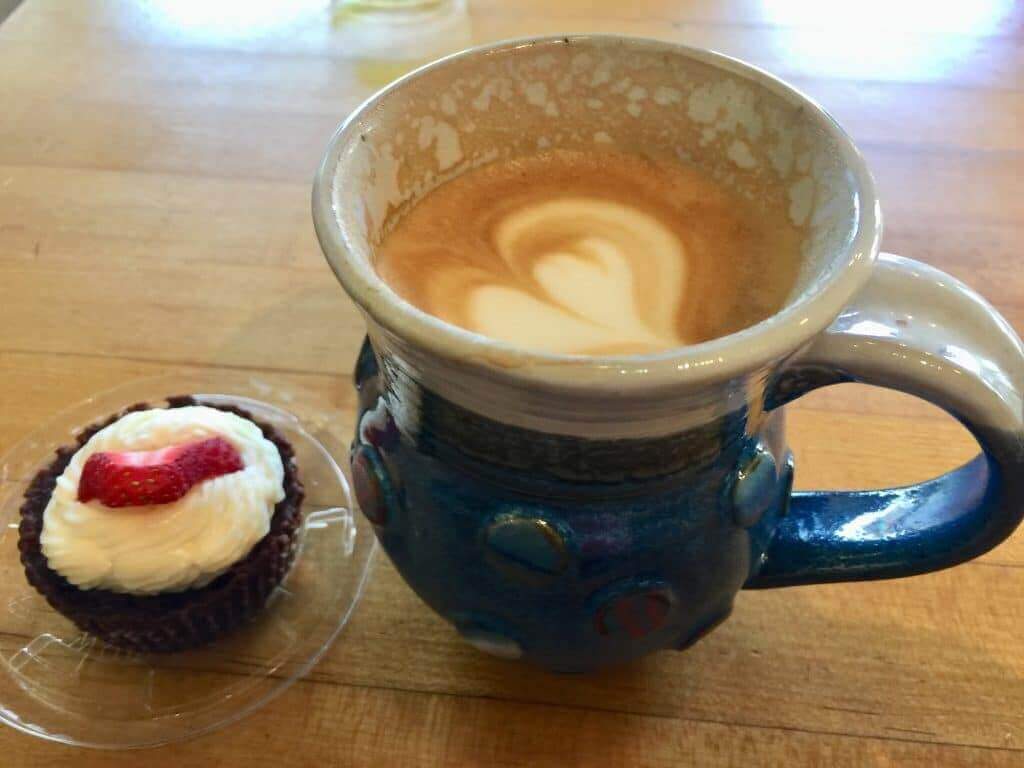 There are some very nice coffee shop with good cappuccino with sweets called "Death by Chocolate"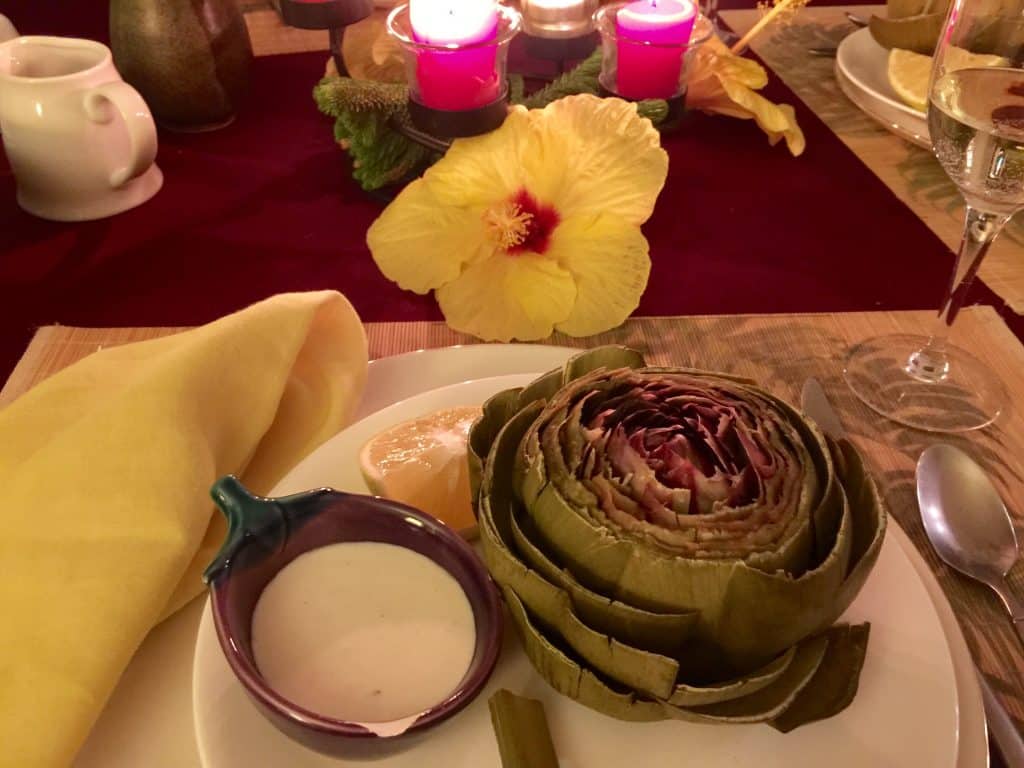 Elaine invited me for a beautiful dinner at her place, my last dinner this time. Starter is artichokes.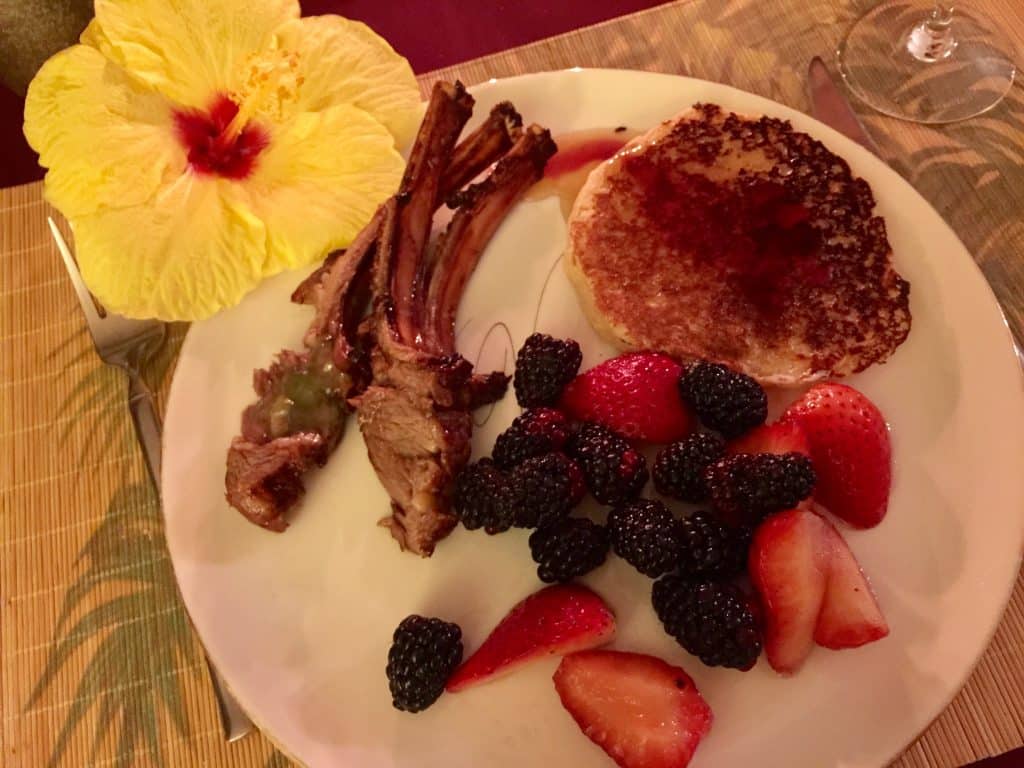 Main dish is pancake which I have requested ! She also cooked lamb meat with peppermint sauce.
It was such a beautiful Sweet Miracles !!! I am very looking forward to go back to Kauai again !!!
with Aloha & Miracles〜
Sahaja