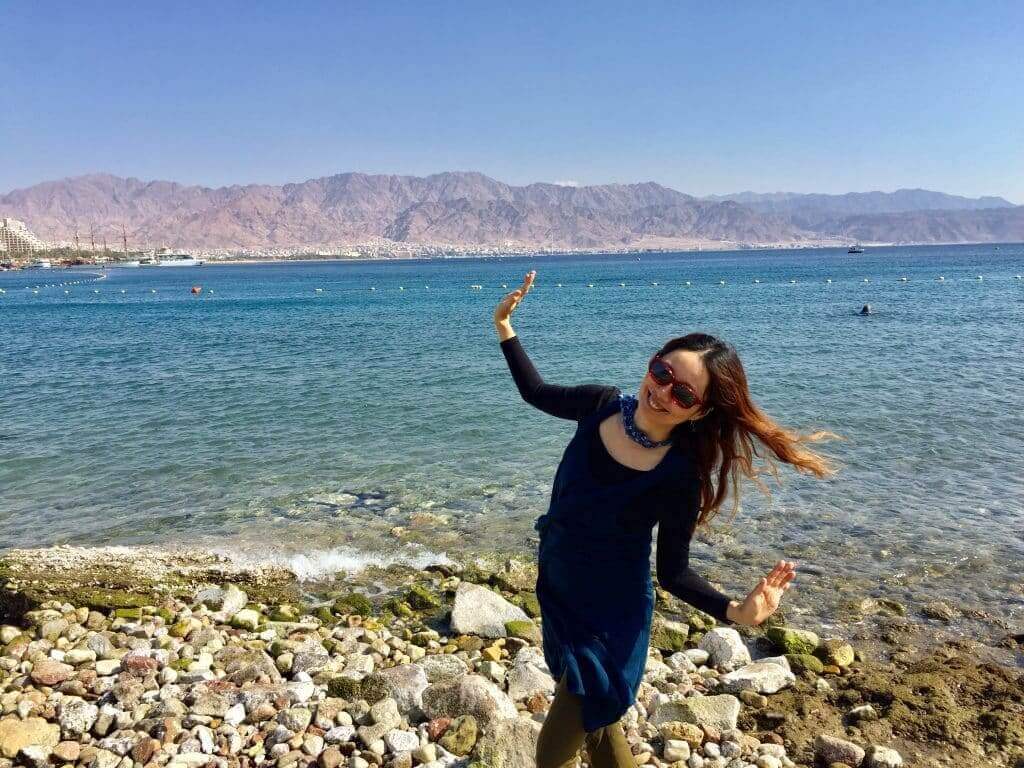 Happy to be back again in Israel after 9 months ! This time I flew to Eilat, in the South of Israel at the Red Sea, very close to Egypt. Across the sea I can see the city of Aqaba in Jordan and down South I can see Saudi Arabia. Now my body is getting familiar of middle eastern maps.
30 minutes from Eilat, now I am in Timna Valley.
Huge rocks in the dessert.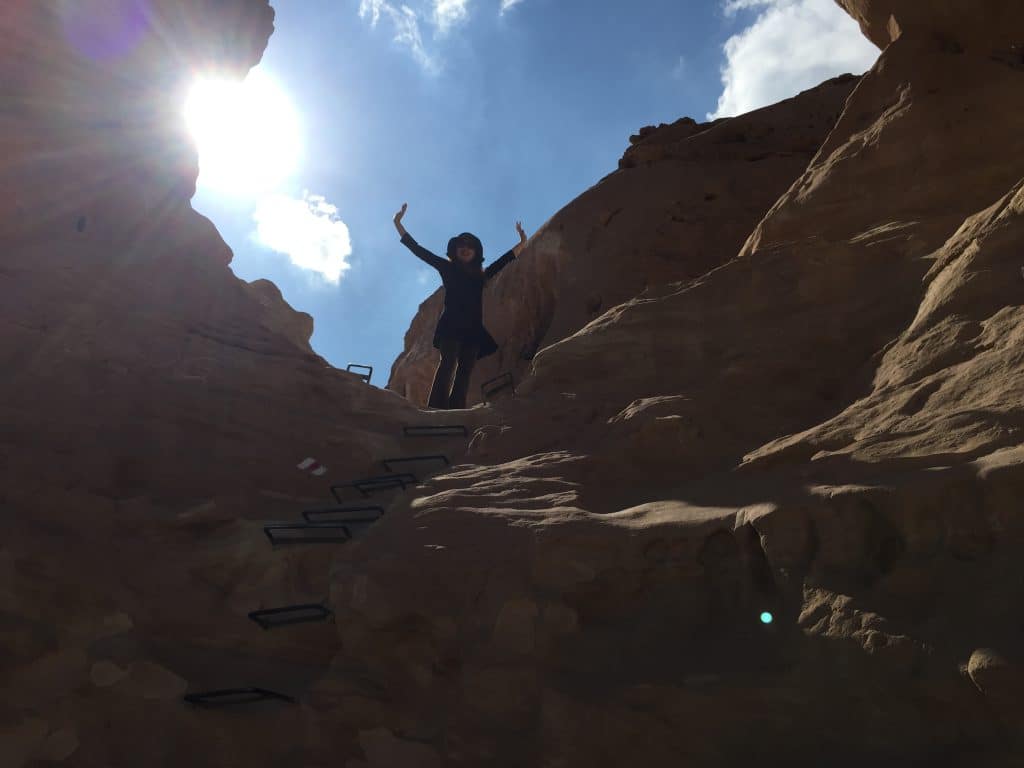 Climbing up the rocks… the sun light is very very strong, even I wear sunglasses….
I felt called to go to right edge of Solomon`s Pillars.
Then I found the Temple of Hathor ! Goddess Hathor is an ancient Egyptian goddess of beauty & abundance !
Very happy to meet her !!!
Dinner at local restaurant where only I see local people ! I had sweet potato ravioli and tuna salad !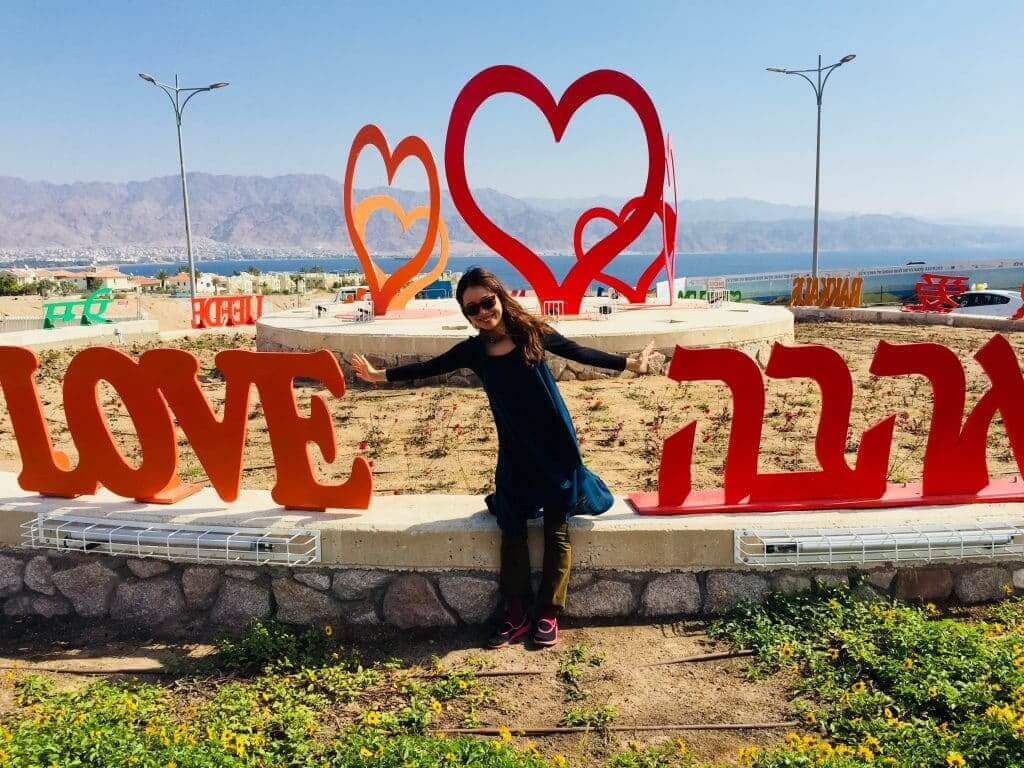 From Eilat with Love !
Sahaja