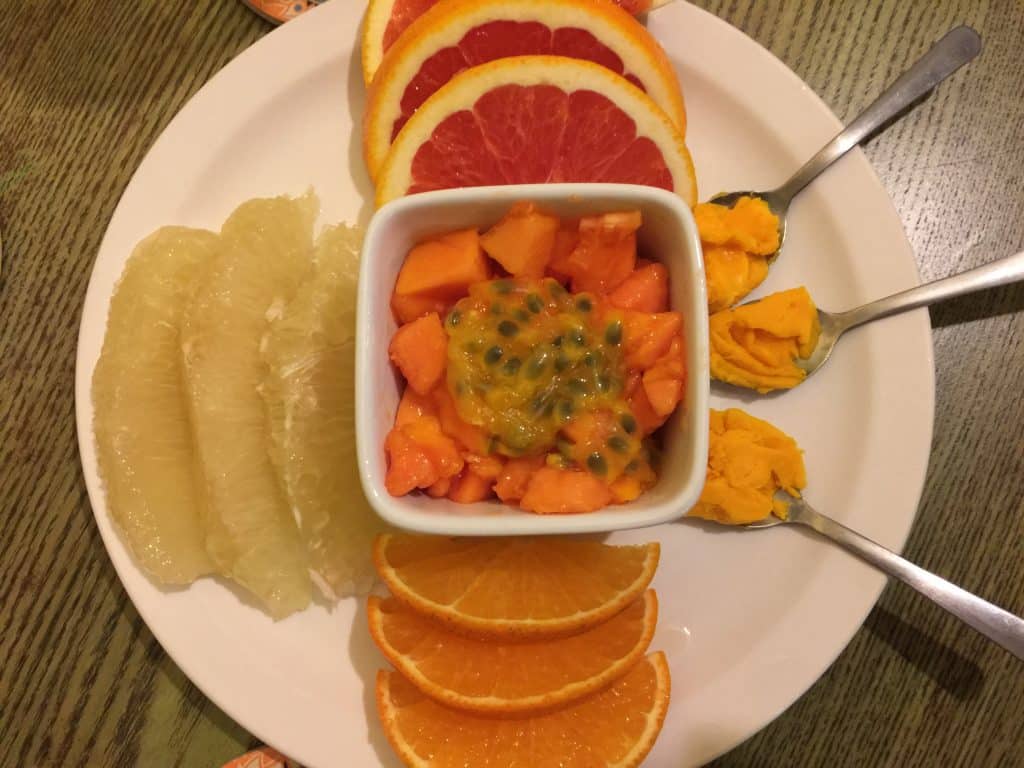 Continued from my last blog…at my birthday, my sweet best friend Elaine and her boyfriend took me to wonderful Organic vegan restaurant called "Our Place" .
Very special Permaculture Restaurant. All cooking ingredients are from Kauai. Even ,salt & papers. They served fruits from beginning. I was surprised as I thought fruits are like desserts. Reason is that sweetness from fruits increase our appetite.
My dearest sweetest friend Elaine who will become 90 years old this summer.
She is a dance teacher and still teaches dance flying to mainland.
Beautiful Kauai veges like arts. Coconuts becon !
No added sugar in desserts. All are from just Kauai ! Amazing !!!
Eleine is source of inspiration. " Sometimes our mistakes are the best things that happen to us."
I am very happy to Eat KAUAI made by such a sweet conscious people in Kauai.
with Love & Miracles from Kauai !