Because of my new website, all my previous blogs around the world for years are now gone. But I just want to share at least my Miracles in 2017. Starting now from Winter time ! I was again in India, this time was very special as I brought Japanese sweet ladies to India, and we did Dance Miracles Retreat !!!
We stayed at Kuchiwada, very very very small village where modern Indian mystic OSHO was born in the midde part of India. We danced totally inside the pyramid.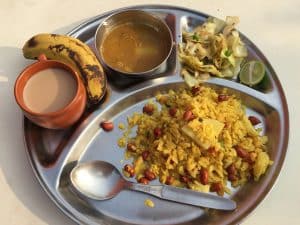 Indian breakfast. Listening birds singing, in the beautiful nature with beautiful lovely dancers, we enjoyed meal outside, yes in the middle of Winter !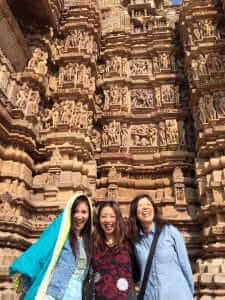 At Khajuraho, very famous tantric ancient statues. We are smiling Big ;)))
Thank you so much for all the sweetest Japanese dancers. We had such a wonderful time, laughing ,eating, dancing ! I embrace our Miracle Time together in my heart forever !
After saying good bye at Delhi, I continued my trip to South India. First visited Auroville. Biggest Eco village in the world. I stayed at JOY community.
During my time in Auroville, my heart is keep telling me to go to Tiruvannamalai. So I have changed my original plan so I could stay at Tiruvannamalai as long as possible.
JYES ! It was right !!! My heart knows what is best for me… I feel so good to arrive at Arunachala, the most sacred place in south of India. I have been reading Ramana Maharishi so it is like a Dream that I am now here !!!
Sri Ramana Ashram
I love seeing this Indian Goddes. She wears different dresses each day and it is just so beautiful !!! I still hear chanting inside Hall inside Ashram. " Ramana〜 Ramana〜" with Indian voice…inside of my heart. Makes me feel that I want to go back to Arunachala again. His way of extreme simple like telling us what really matters in this material society with his presence and silence.
Climbing at Sacred Mountain Arunachala. Beautifull view of Tiru.
YES India ! Looking forward to visit this miracle crazy country again !
Love & Miracles